It's For Africa:

Donate Water Wells to Africa

The Village Drill:

The Affordable, Long-Term Solution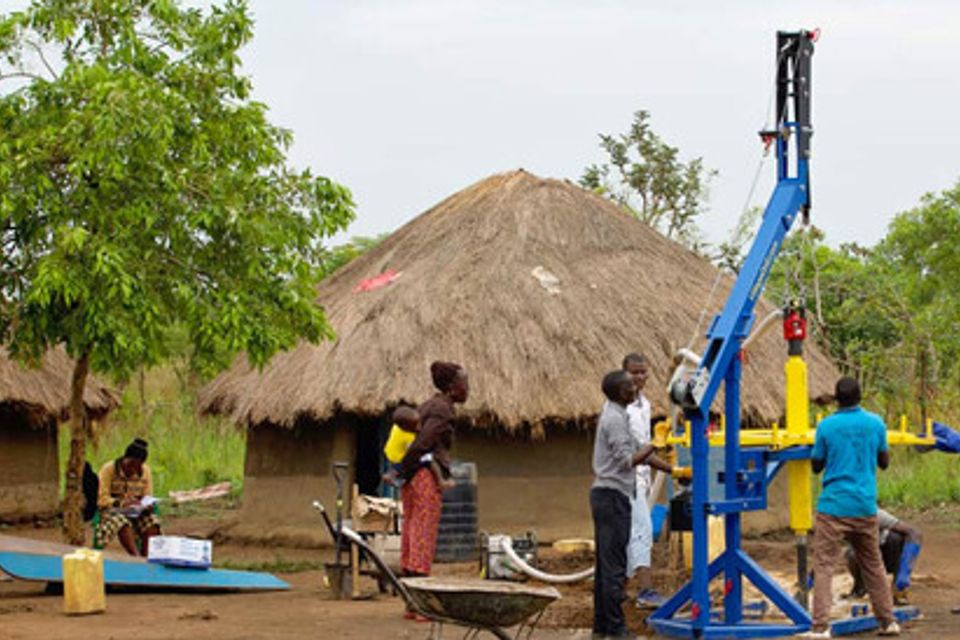 The Village Drill was designed in 2010 by a team of engineering students at a university. This innovative drill was designed to be simple, compact, efficient, and affordable; the drill can be transported in parts in the back of a pick-up truck, allowing it to be carried to villages that could not otherwise access a drill. The drill can be assembled in an hour and dig as far as 297 feet, penetrating nearly all strata with a diamond drill bit. The Village Drill is man-powered, and our Deep Well Water Drillers are a team of well-trained Ugandan drillers who can get the job done for a fraction of the cost--we can drill a deep water well for approximately $4,000 per site, compared to the $15-25,000 per site that each well cost before!
Water Charity Work in Africa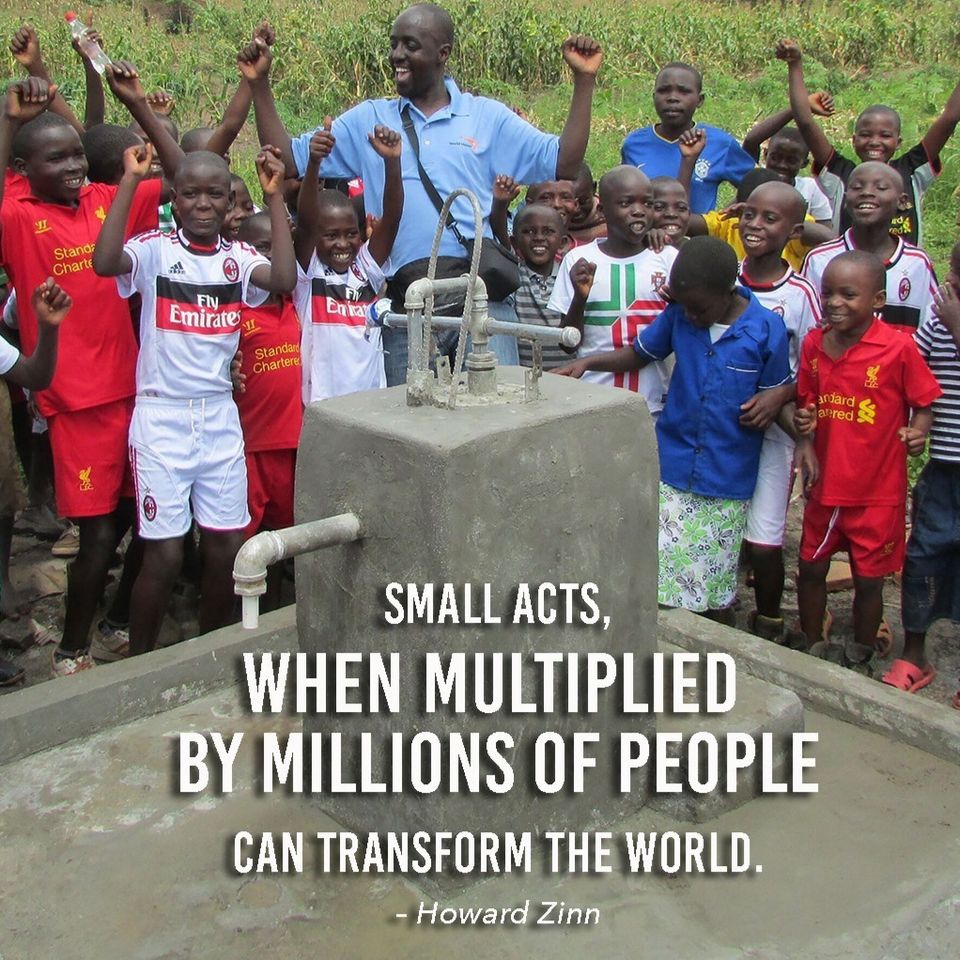 After the 26-year reign of terror of warlord Joseph Kony, northern Uganda was left war-torn and impoverished. Entire villages had been ravished, infrastructure was unstable, and nearly 90% of the population was unemployed. There have been other similar travesties against the people all across Uganda.  What remains as perhaps the biggest hurdle the Ugandan people face is access to clean water. Without solving this basic need, no people has ever been able to climb out of poverty. Many different charities help provide shallow water wells in Uganda, but two problems remain: first, shallow water wells often dry up or become contaminated. Second, when people are gifted shallow water wells without the means to develop self-reliance and maintain those wells, their access to clean water is unsustainable.  It's For Africa provides a solution to these two problems with drilling Deep Water Wells in a way that promotes self reliance and allows the Ugandan villagers to take ownership of their wells.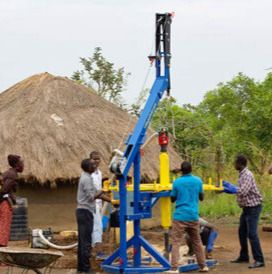 Deep Water Wells in Uganda:

A Long-Term Solution
Our goal at It's For Africa is to guide the people towards self-reliance. As part of the process, we partner with villages to install deep water wells. We have a trained village team to drill the wells, and we train the villagers on the required maintenance of the wells. As the people contribute to the cost and work of drilling a well, they develop a sense of ownership and desire to take care of the well. With proper maintenance, these deep water wells will provide clean water to communities for a lifetime. Only with reliable access to clean water are the people able to focus their efforts towards sustainable enterprises and escaping poverty.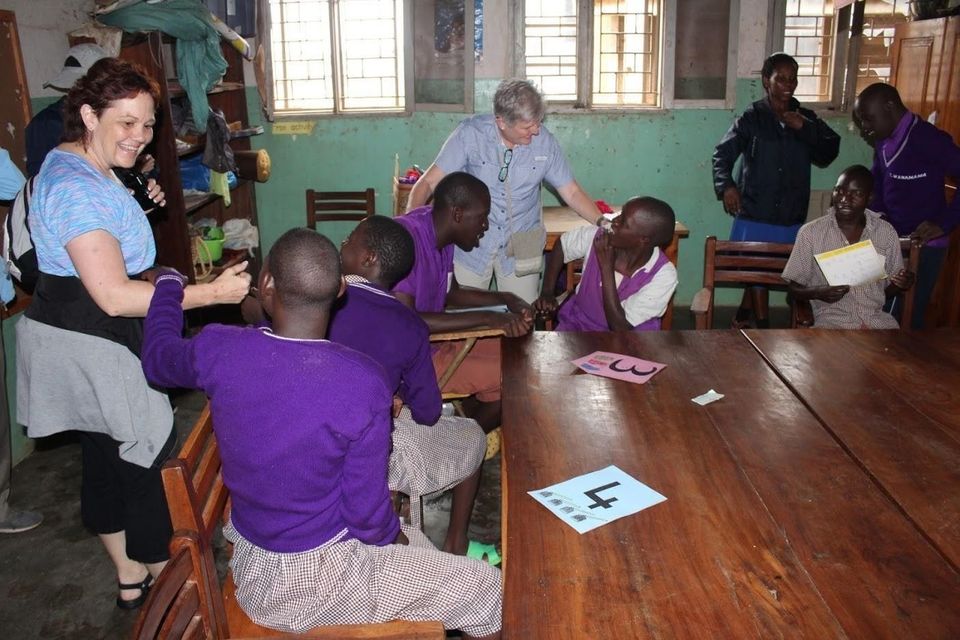 Our Volunteers:

Donating Time and Talent to Charity
When our founder, Pam Moore, lived in Uganda to provide service, her heart was touched, and she developed a deep and abiding love for its people. She and like-minded individuals with a desire to serve the people of Uganda began to give of their time and talents. The volunteers at IFA are just that: volunteers, receiving no compensation. Though she retired in 2012, Pam again works full time to cover all costs and to provide limited grant money for those needing a well. They are passionate about humanitarian aid. Since each well costs approximately $4000 to drill, IFA also fundraises  and seeks donors to help villages and schools defray some of the out-of-pocket costs.   Every dollar donated to IFA is applied towards the cost of digging a deep water well in Uganda.

Please Donate Today
It's for Africa has made a lasting impact on thousands of lives by providing water wells in Uganda, but there are still millions of people who suffer from the ongoing water crisis who need our help. Despite the hard work and dedication of many people in Uganda to escape poverty, the odds are stacked against them without access to this basic necessity. By working together with Ugandan villagers and donors like you, we have the potential to give the gift of life-essential clean water.